As a team, co-founders of InvincAble, Natasha Price and Adam Sheppard, have nearly 60 years lived experience and over 30 years work experience in the field of disability between them.
Whilst there are many courses out there dealing with the legalities and guidelines surrounding inclusion and accessibility, these courses often do not deal with the realities of disability.
Tash and Adam are both passionate advocates for the disabled community and believe that the best way to positively impact the world  around them is to build awareness of people's differing situations and also demonstrate to the wider community that disability DOES NOT mean inability!
Monthly hybrid (face-to-face and live steamed) workshops on the Gold Coast, and soon available virtually also. These 5 hour workshops were created in order to help build awareness and understanding of what it is like to live with disability.
By putting participants at ease with their personable personalities, Team InvincAble offer a memorable and interactive course in which graduates leave, not only with a less stereotypical idea of what disability actually looks like, but also with a greater knowledge of the issues faced by the 1 in 5 people that live with disability.
Included in the cost of each ticket is an InvincAble A.I.D.E Workbook (please see link below for more detailed information on this).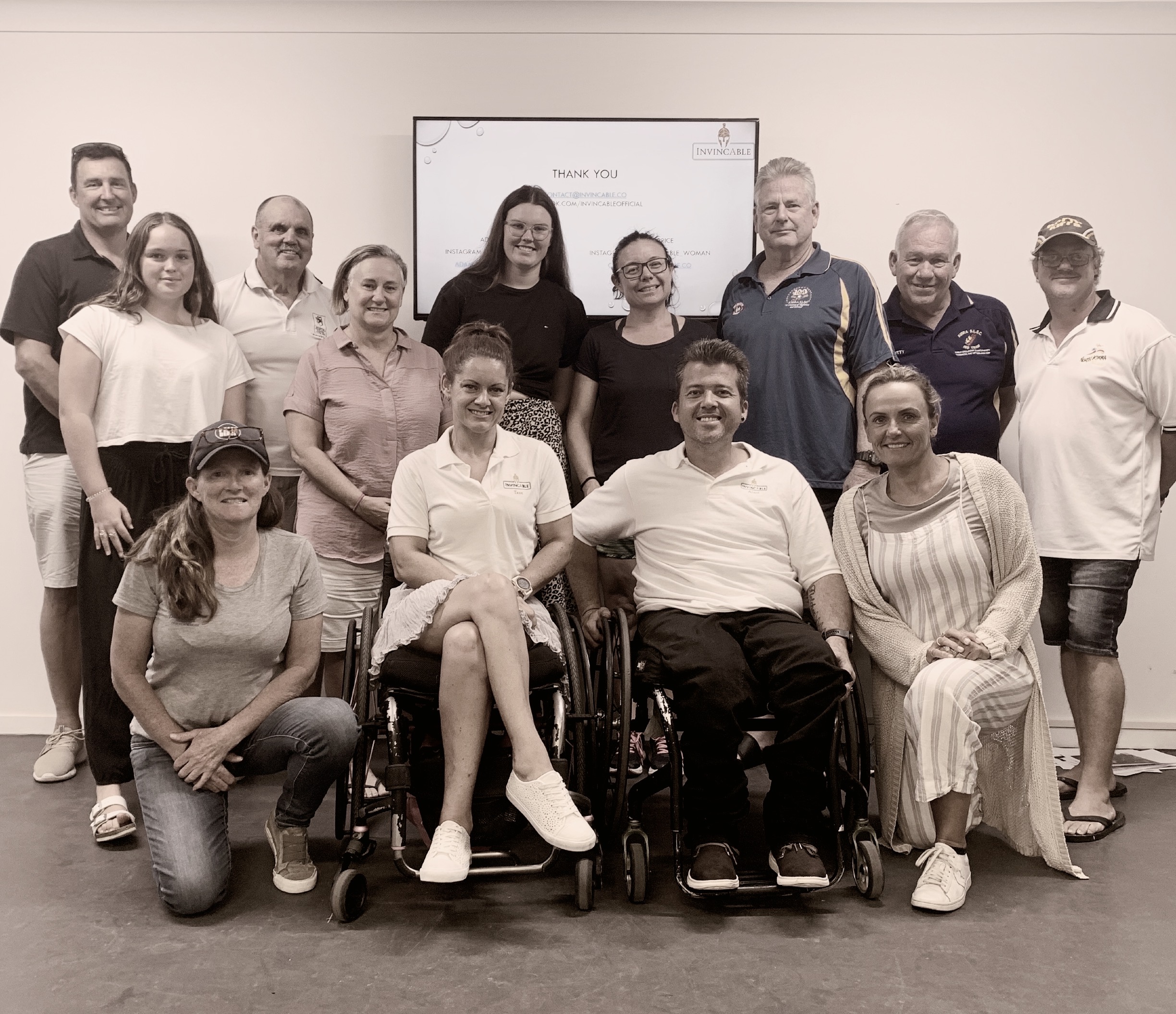 Half Day Customised Program For Organisations Available
At InvincAble we can customise our program to target the areas faced most by staff in your specific industry/organisation.
Whether you are a customer service based industry, volunteer organisation or a sales focused business, and more, we will make sure your team members get the best training for situations they are more likely to face during their work day.
By providing this type of individualised course, this training is not only relevant to the people taking part, keeping them engaged, but it also leaves participants feeling like they can make a positive impact with their newfound understanding.
Get Started on Your Journey With an InvincAble A.I.D.E Workbook
Gain a better understanding of diversity and inclusion and a deeper insight into how unconscious bias may affect you.  This is your self-paced personal guide to being part of the solution and contributing to making the world a better place for all!
Next Steps...
Have we tickled your fancy and you're now finding yourself Interested in taking our program?